Welcome, Webinoly is a very special project to me. Thank you for making it part of your world.
As a free software project, Webinoly is very open to your contributions.
You don't need developer skills to help, there are several non-coding ways to get involved in a project.
Webinoly is developed and maintained by just one person – Cristhian Martínez Ochoa – so, any contribution will be greatly appreciated.
---
Spread the Word
If you enjoy Webinoly please consider telling your colleagues and friends.
We need some followers!
Follow us on – Facebook & Twitter – and share your support. Or give us a star on GitHub!
---
Use our affiliate link for Digital Ocean and get $100 of free credit for new users!
---
Documentation writer/tutorial creator
Do you feel our documentation misses some points?
You can write a tutorial in your blog or make a video to help users and spread the word!
If you can create or update a Wikipedia article or page in your language about Webinoly, it would be awesome!
Here you can download our logo to use it in your publications and events.
If you're participating or organizing any type of event, meetup or conference, we can gladly promote it on our social networks.
Helping users
Interested in helping other users with Webinoly?
Visit our Community Forum and share your experience.
One important thing for us is to avoid problems. You can really help us here by providing feedback. Take a look at our GitHub repository!
---
Any professional help and assistance is appreciated…
Maybe you or your company have a department that can help us in any of these areas:
Graphic design. What you currently see was made by me without any knowledge of graphic design.
Marketing. Market intelligence is crucial to success.
Copywriters. Your article or tutorial can be published in our blog.
Community Manager. Help us grow our community in a professional way.
Video creators. Promotional or tutorials.
English proofreading.
* Webinoly is a nonprofit project, so any professional help and assistance would be appreciated!
** Your name and link will be always added to give credit to all your work.
Make a donation
Webinoly has no multi-million dollar marketing campaign or celebrity sponsors, but we do have something even better—you. If you enjoy Webinoly, please consider making a donation.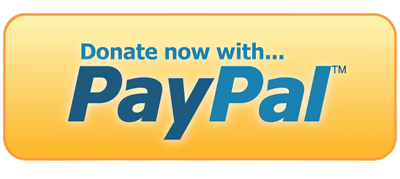 PayPal · GitHub Sponsors · Bitcoin
Your support is important and highly appreciated!
Your regular donations keep this project moving forward.
Sponsors
The Webinoly project extends a special thanks to the companies and individuals who wish to support us in a recurring way.
The levels and perks defined in our GitHub Sponsors page also apply for Paypal and Bitcoin donors.
Recurring donors for at least three months in a row will automatically appear in the "special thanks" area at the bottom of the sidebar of our main site.
Sponsorships are always on a monthly basis and are not refundable once paid.
The sponsored logo area is reserved for companies that want to support our project with at least $100usd each month (send me an email), you can pay for one single month if you want.

The logo (if applicable) needs to be a static image. The link needs to point to the sponsor's homepage and the text (for text link or alternative text for image) can contain only your company name.

We're not accepting sponsors in the following areas: adult content, gambling-related, binary options sites, or sites linking to illegal content.

Please note that we might refuse to link to some sites that we consider unethical, inappropriate, or just unreliable.

The sponsorship terms are non-negotiable and we do not provide any discounts to the sponsorship levels.
We reserve the right to change sponsorship conditions in the future.
If you use Webinoly, please consider sponsoring the project with a monthly donation. The money will be used to improve Webinoly and to cover costs for services required to run the project.
Please note that we might refuse to link to some sites which we consider unethical or inappropriate.
Thank you for your support!